I've got quite an interesting horse illusion for you today! Have any of you seen this going around social media lately?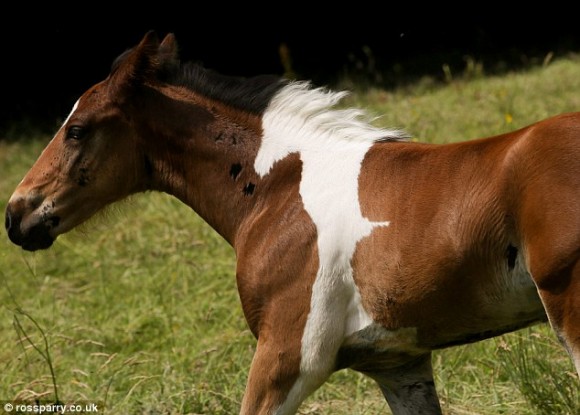 Meet Da Vinci, the foal with a rather unusual birthmark, if you will. Dubbed Vinny by his owners, this little chestnut foal was born in May at the Fyling Hall riding school at Robin Hood's Bay in North Yorkshire, England. When owner Wendy Bulmer bought his mother, she didn't know that the mare was with foal. However, after little Vinny was born, she got another interesting surprise.
Vinny was born with a white patch of hair on his shoulder, neck, and leg that looks eerily like another small horse running alongside him. She saw the ghostly horse illusion as such a work of art, that she named him after one of the most famous artists in the world – Leonardo Da Vinci. I would have to agree that this horse illusion is definitely an interesting piece of art, and Mother Nature really did quite a job with little Da Vinci…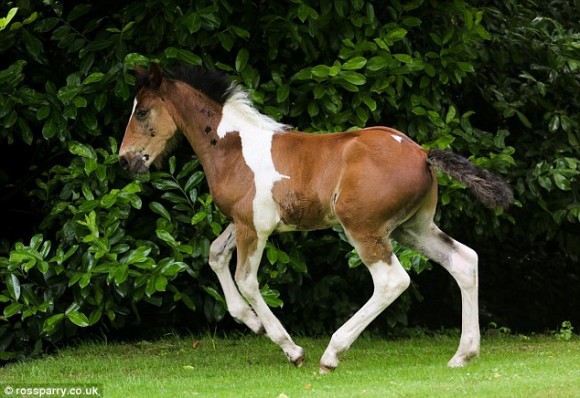 What do you think of Mother Nature's horse illusion? Da Vinci is definitely a cute name, but I can't help but think that there may have been a better name. What would you have called the little foal with the white doppelgänger horse illusion?
If you loved this horse illusion, make sure you check out these two horses with one head!
The post The Little Horse With a Littler Horse Illusion appeared first on Mighty Optical Illusions.
via. Mighty Optical Illusions