I don't know if it's just me, or what, but something seems a little off about this car…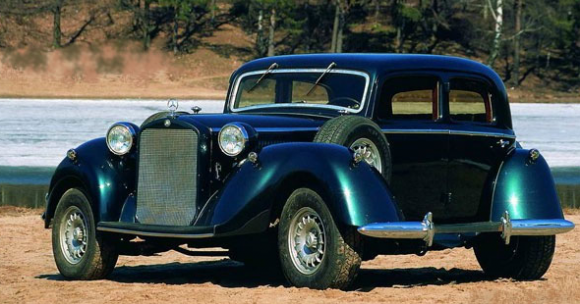 I can't tell if it's coming or going! When you first look at this car optical illusion, you immediately think that it's parked at an angle, with the front end facing to the left. Upon closer inspection, however, you'll notice that the wheels…well, the wheels just aren't quite right!
They're sideways, which makes this car optical illusion just blow your mind! If you focus on the wheels and fenders, it seems like the car if actually parked at an angle, facing away from you. Crazy, I tell ya!
Not surprisingly, this car optical illusion is a Photoshop job. (Shocking, I know.) You can actually see where the front fenders have been edited above the car's right front wheel. (Or is it the car's left rear wheel…?) But, you have to look pretty closely to see it.
Even if it's a clever Photoshop job, this car optical illusion gets an A in my book! I stared at this image for several moments trying to figure it out. It's just such a fun illusion!
If you liked this car optical illusion, we have lots more! Check out yesterday's upside down truck, or this car riding a skateboard!
The post Crazy Sideways Car Optical Illusion! appeared first on Mighty Optical Illusions.
via. Mighty Optical Illusions