The halfway point of the week is here, and happy Wednesday to you all! Now, you all work hard, and sometimes, it is nice to gather with friends for a chance to relax, and have a beer outdoors. Today's optical illusion is all about relaxing with friends, being outdoors, and having a nice ice cold beer!  However, do you all notice something about this cool picture? Could it be that this young man is not truly outside enjoying a beer with friends? Believe it or not, this picture is an optical illusion, but it really is neat to see just how real it can look with just the right setting and props!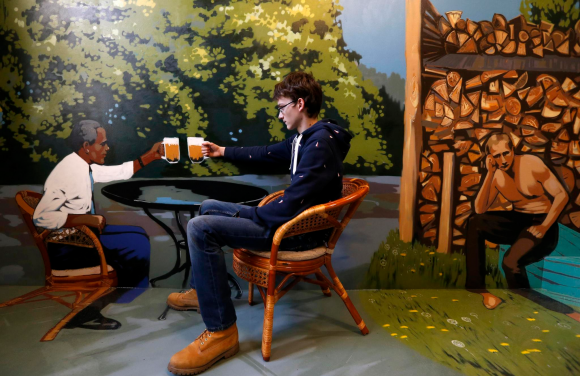 How about some optical illusions that are a lot more fun? Take a look at these dog and cat optical illusions, and see just how fun the animal kingdom can really be like this dog that can walk on water, and this cat that looks like she is plugged right into the wall! Today is Wednesday, and we know how hard you all are working, and we hope that today, and the rest of the week, is smooth sailing for all of you! Have a nice day, and tomorrow we will have more illusions for you all to enjoy!
The post A Beer with Friends Optical Illusion appeared first on Mighty Optical Illusions.
via. Mighty Optical Illusions